Oh em geee!!
Long time, no blog post!?Happy March everyone! I can't believe it has been over a month since I last uploaded a new blog post! I am so sorry…let's just say life has been pretty crazy lately.
Totally stole that phrase from the content queen Alisha Marie but I couldn't help it because it fits perfectly!
First things first, did you guys notice that I re-branded my website??What do you cuties think? Let me know in the comments below!
Ok, so I've been up to quite a bit lately:
✻ I applied to a few different colleges and now I'm waiting to hear back from them (decision letters start rolling out in two weeks?)
✻ Started my last semester at community college
✻ I'm trying to figure out how I'm going to pass TWO math classes (and balance out my other school work)…I know who takes two math classes in one semester?? Me apparently.
…did I mention I have one math class at 7am?? It's not fun AT ALL! But, I'm trying to power through it?
✻ Recently, got sick this past week (aka the worst week to get sick because #midterms)!! We don't love that for me!! And I'm thinking I got sick from being um…STRESSED OUT, which leads me into my next point.
✻ I've been trying to "de-stress" more I guess you can say! If you know me well then you know that I stress over
E V E R Y T H I N G
it's kind of bad sometimes haha (definitely an over-thinker), so I'm trying to learn how to take things day by day.
Overall, this past month I've been trying to focus more myself and my own happiness. Sometimes I put myself last to meet everyone else's needs and that shouldn't be the case because I need time to focus on myself, you know?
With that being said, this past month I have decided that I'm going to:
✻ Focus on finishing school strong
✻ Start doing yoga or pilates because I am 99% sure that will help me de-stress from school and well life
✻ Be more present
✻ Actually read my devotional every day and not just when I want to
✻ Try to go to bed at the same time every night so I'm not SUPER tired all the time
And more! But, those are my main points of focus I want to work on! I encourage you to focus on yourself too. Plus, you know what they say "you glow differently when you're happy."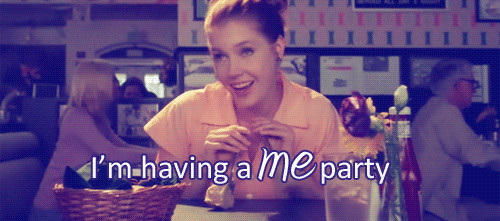 I hope you guys enjoyed my "update time" blog post. I am so happy to be back and writing! Stay tuned for some exciting blog posts.♡
xo,
Lex